The Ultimate Online Dating Tips that Every Sugar Baby Must Know
Posted by
SugarDaddyOnlineMeet.com
| Sep 18, 2020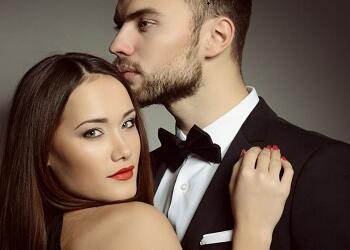 Joining a sugar daddy site and setting up a sugar daddy meet with someone you've just met on the internet can be fun, and dangerous. Well, if you let your guard down someone can do a bad thing to you. The last thing you want is that you regret to join with an online dating site in hope to get a romantic relationship with someone older and richer than you. Well, the good news is that you are reading this post, which means something bad is yet to happen.
If you are joining any sugar daddy dating site, consider these tips to make you safe all the time.
Meet in the public place for the first encounter
When it comes to sugar baby meet, meeting in the public place is paramount. Since you are more vulnerable than the other party, make sure you are the one who suggests the place to meet. Never meet a man at his home or invite someone to your home until you really know about him. But thanks to the nature of sugar baby-daddy relationships, you will likely meet in a neutral place.
Inform your friend
Tell your friend about your date. Make sure that you are telling this story to someone that you can trust. If you have more than one person to trust, then it is great. If necessary, you could also tell her or him about your participation in the sugar daddy websites. Ask your friend to call you during the date. Aslo, don't put your smartphone on vibration mode. Make sure that the ringtone is on.
Drive by yourself or use ride-sharing service
Having your own transportation can give you the control. The last thing you want is that you would get controlled by your sugar daddy you met on sugar daddy apps because he handles the transportation. It is safer to get on your own wheels. You will leave a big trace and it is much safer that way.
Alcohol? YES, but….
You know that most of us cannot resist the greatness of alcoholic drinks. When you have sugar daddy meet, it can be inevitable. But I believe you have lived long enough to know that alcohol can create bad judgement and it won't be good to get tampered after a few drinks. Safety is paramount. So, if you still have to drink, make sure to drink in a moderate way. Keep yourself sober and nothing bad will happen to you.
---
---